Bonneville County 2016 2017 2018 2019
__________________________________________________________________________________________________________________________
# of homes Sold in a year 2079 2058 1992 92
January 102 106 115 92
__________________________________________________________________________________________________________________________
# of Active Listings 2512 2740 2519 334
January 302 258 231 187
__________________________________________________________________________________________________________________________
Average Sales Price $177,622 $193,859 $217,358 $214,017
January $162,653 $172,119 $200,855 $214,017 __________________________________________________________________________________________________________________________
Average Days on 58 47 42 52
the market
January 79 74 62 52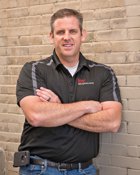 Out of the mouth of Russ:
What do these numbers mean? One of the most significant observations is the lack of inventory. How does low inventory effect the market? It is simply supply and demand. When the supply is low, often competition for houses increases and demand can spike. This is reflected in the "Average Days on Market". If we compare January 2016 (79 days) to January 2019 (52 days), it is easy to see that the average days on market has become shorter. As supply went down and demand rose, so did the average sales price. Home sale prices have jumped roughly 17% from 2016 to 2019. For example, if you purchased your home in 2016 for $150,000, today your home value would be approximately $175,500. There are certainly many factors that may increase or decrease your homes sales price. I am happy to discuss with you how these factors may apply to your home.
We are excited to be in the real estate world and are passionate about helping you with your real estate needs. Now is a great time to list your home or investment property because of the low inventory levels. A common misconception among sellers is to wait until summer to list their home. Because of the current low supply of homes on the market, it may be beneficial to list your home now, instead of waiting for the summer months. Most importantly, we encourage you to list your home when the timing is right for you. We are always here to help you negotiate the best outcome in your real estate transactions.
How do these numbers look to you?
Comment here or send me an email (russ@russdonahoo.com) or text message (208.243.0545) with any questions.